Providing the perfect platform
11 November 2013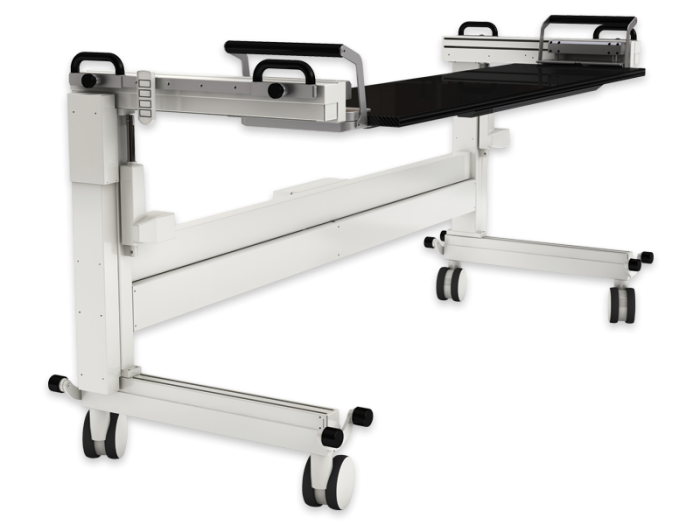 Knight Imaging has long been an established brand within medical imaging, and now we are building upon that success with the launch of a new and innovative collection of specialist tables.
Designed for use with a wide range of imaging techniques and for departments and wards such as General X-ray, MRI, Radiology, Endoscopy, Pain clinics and Trauma, the new range of tables are custom made with ease of use, safety, quality and speed of care in mind.
Compatible for use with a wide range of scanners and ancillary equipment including GE, Siemens, Philips and Toshiba, the tables are lightweight and durable, offering patient handling weights up to 250 kg.
Motorised battery operated versions are available along with a number of custom fittings allowing each table to tailored to meet individual department needs.