Introducing the new Autotilt Kimac
14 May 2018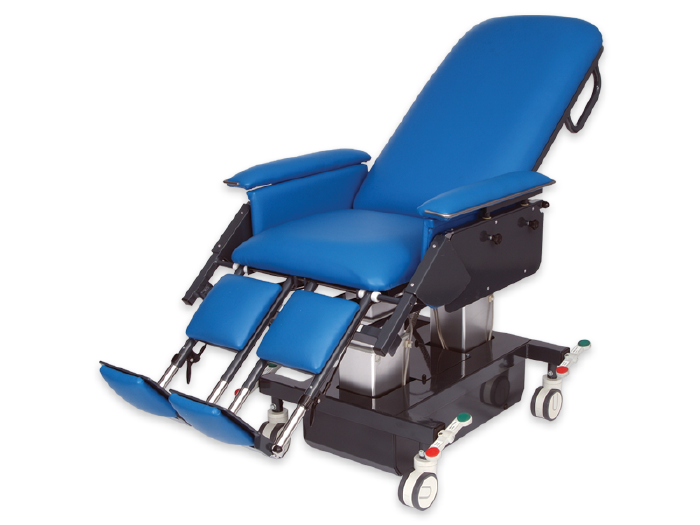 Developed specifically with ITU Physiotherapy in mind, the new Autotilt Kimac Critical Care Chair is Knight Imaging's latest addition to its range of battery powered patient chairs.
The new Kimac is highly manoeuvrable, offering a low seating position with motorised positioning features, Trendelenburg tilting, and is PAT slide and hoist compatible. Battery powered, without the need for cables, it also helps prevent patient trip risk.
For further information about the new Kimac please contact Andy Tozzeano on 07580 695358 or 0114 267 0482.