See the DELTA ultrasound couch in action
4 December 2019
An ultrasound couch designed with patient and user in mind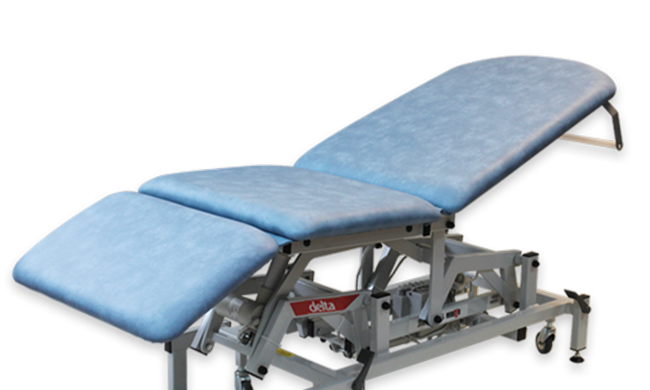 The Autotilt DELTA 2 is Knight Imaging's premium ultrasound couch which is fully motorised for optimum control and flexibility.
The DELTA 2 has a weight rating of 37 stone to accommodate larger patients. For ease of patient positioning, the DELTA couch features four motors to control height, backrest and foot section adjustment as well as Trendelenburg tilting.
Each couch includes a headrest and a paper roll holder for convenience. A one year warranty with each DELTA 2 ensures peace of mind.
Make sure you see the DELTA in action at the BMUS Ultrasound Meeting this year in Harrogate, 10th-12th December.