Autotilt ECHO echocardiography couch
17 May 2022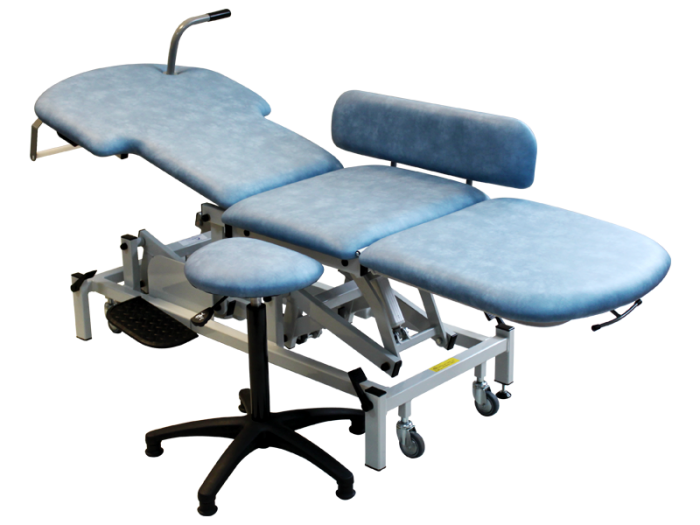 Designed for investigative cardiac procedures and observations
The motorised Autotilt ECHO echocardiography couch has been designed for cardiac procedures and has a maximum weight of 240kgs or 37.8 stone, allowing it to accommodate most patients.
Fully motorised
The ECHO includes a motorised height with a range between 50-103cm, backrest, and Trendelenburg positioning with supporting head cushion for convenience. The motorised backrest allows access and clearance for a transesophageal echocardiogram transducer.
Ergonomically designed for operator use and patient comfort
The ECHO includes a stool and integral footrest designed for comfort without restrictions when traditional right-hand scanning. The footrest is manually adjusted and incorporates a gas strut with an anti-entrapment feature for safety.
The couch features a handgrip and secure side support with detachable upholstery for patient peace of mind. Either a retractable wheel design or large castor wheels with a central locking feature allow it to be easily manoeuvred and positioned. The patient can be examined from both sides, giving users flexibility in clinical settings where space and layout may be prohibitive.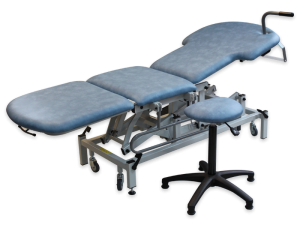 Clinical hygiene and convenience
The ECHO is finished in durable upholstery available in a range of colors with an anti-bacterial specification that can be easily wiped down and cleaned and comes supplied with a paper roll holder.
Find out more
You can learn more about the Autotilt ECHO by clicking the button below to speak with our product specialist directly and have a one-to-one guided session.